The mission of the Clare County Historical Society is to preserve, advance, and disseminate the history of Clare County, Michigan.
The Society oversees our history park located at the corner of Dover and Eberhart Roads northeast of Clare (see map below), which includes a Museum, the Dover one-room schoolhouse, Ott Family Log Cabin, and a Blacksmith Shop. Our complex is open every Saturday from May through Sept. from 1 – 4 p.m. We are also open for group or family tours by appointment during the week, as our docents' schedules allow.
We also have photos, books, old newspapers and documents. Access to these is by appointment.
Also, please visit us on Facebook for more news and information.
Our officers and board:
Dennis Carbeno, President
Joe Bradley, Vice President
Andy Coulson, Treasurer
Joe Bradley, Director
Dennis Guerriero, Director
Marty Johnson, Director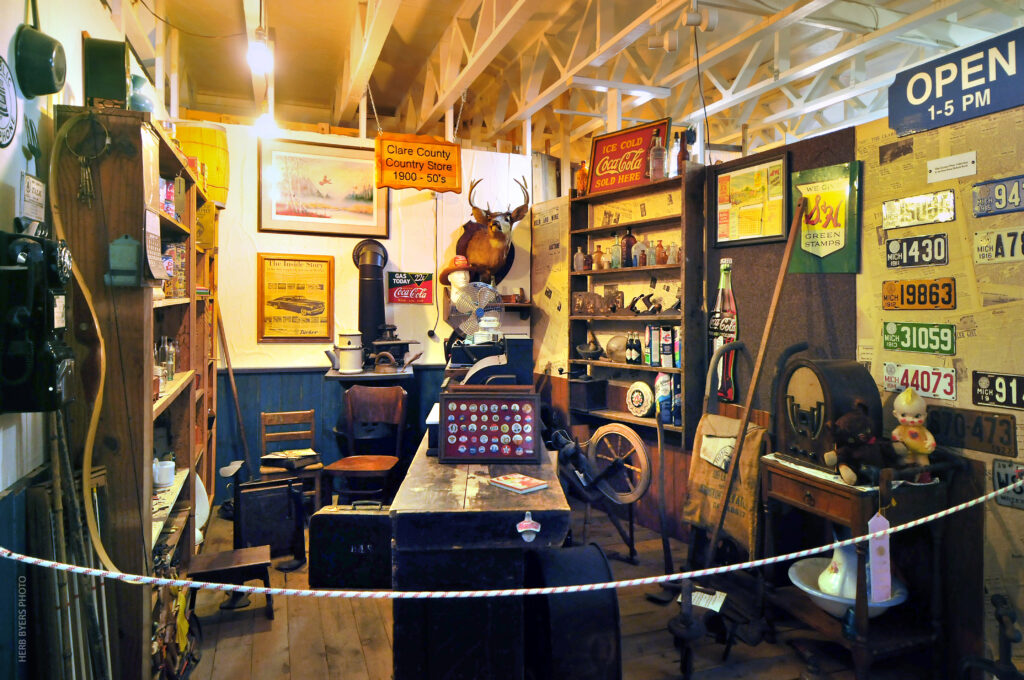 Our museum complex is at 7050 Eberhart Rd. at Dover Rd., five miles north of Clare.
Our mailing address is
CCHS
P.O. Box 723
Harrison, MI 48625