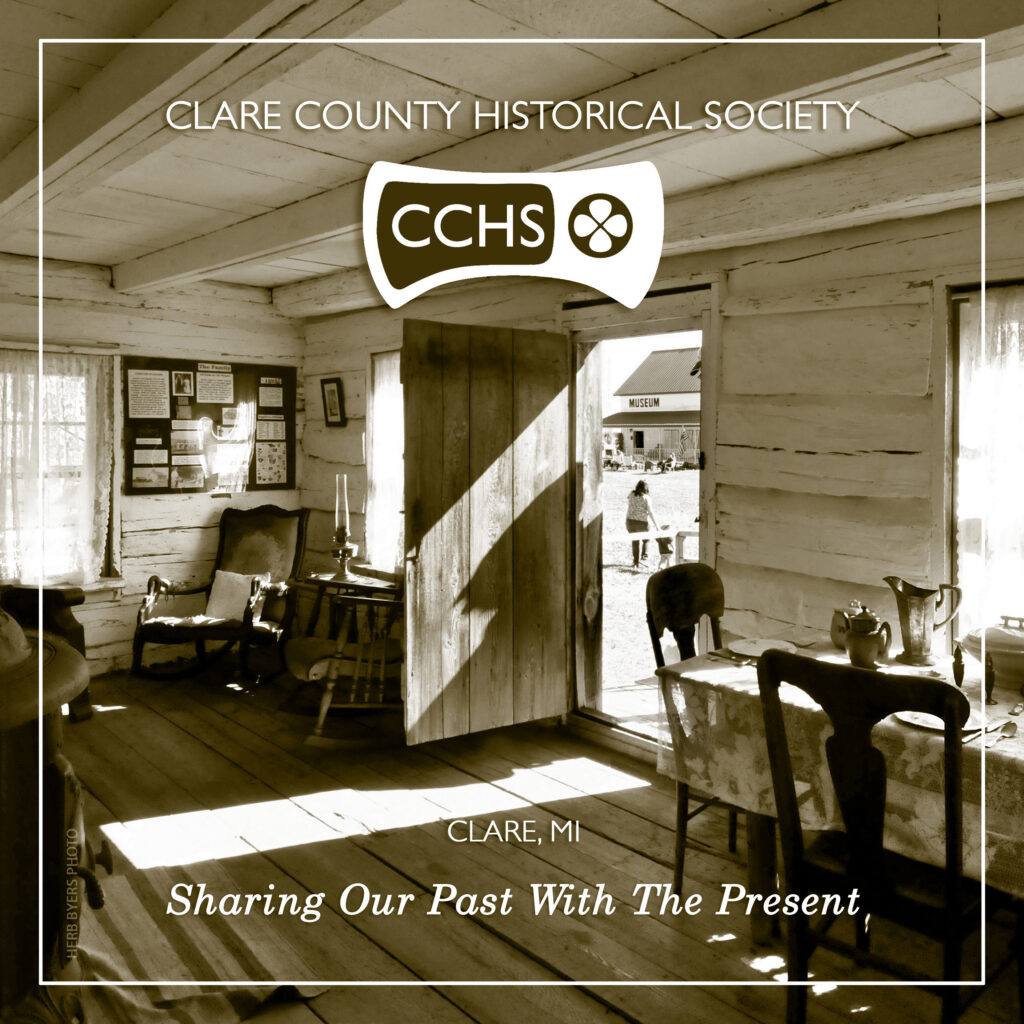 Our History Park at the corner of Dover and Eberhardt Roads is closed for the winter and will reopen next May. We'll then be open every Saturday through Sept., when we end with our Old Fashion Day annual event. However, we are always available to answer your questions. Just email us at [email protected].
Please visit our Facebook page and this site to view photos and learn more about Clare County's history.
If you have any questions or can't find information you need, please contact Marty at 734-755-2638 or send an email to the above email address. You can also contact us via our Facebook page.
Upcoming Events: