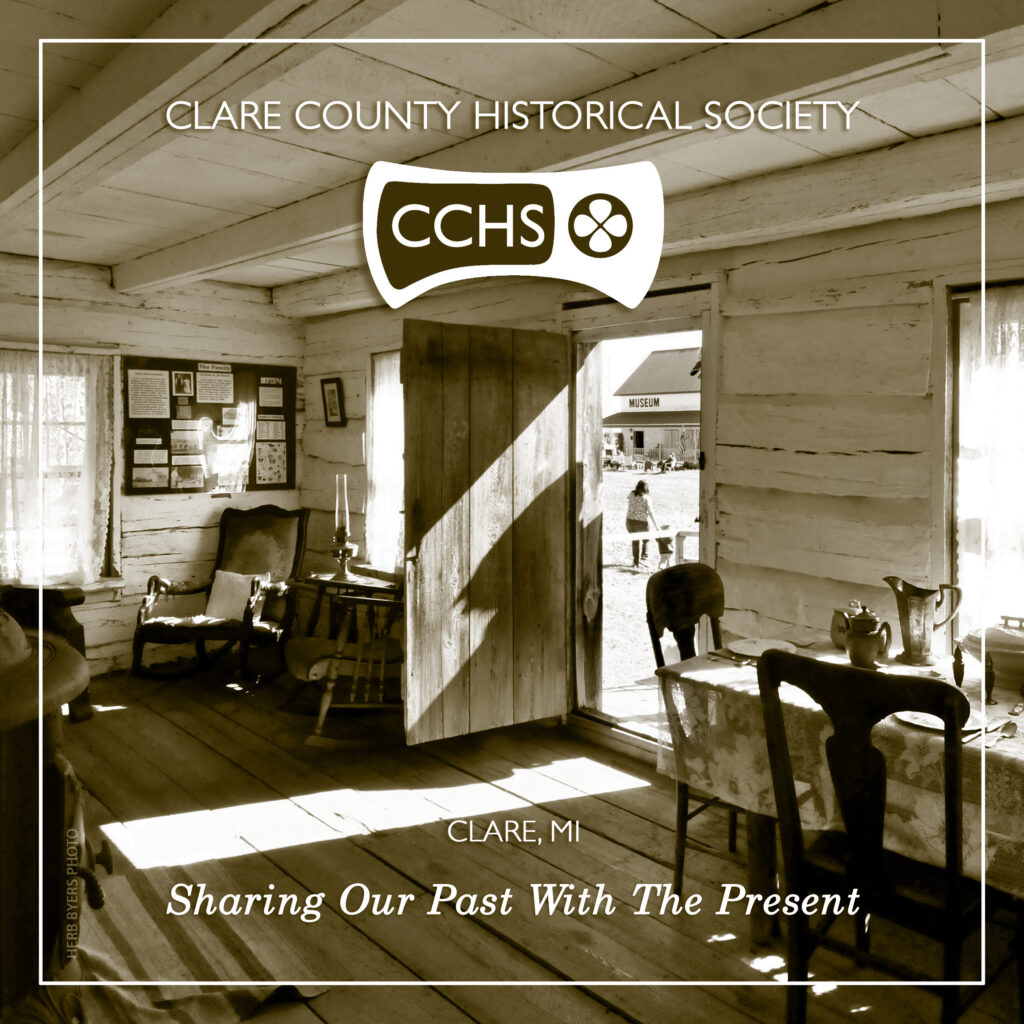 Our History Park at the corner of Dover and Eberhardt Roads is now OPEN for the season. Come see us any Saturday from 1-4 p.m. through September! (We also offer group tours during the week based on docent availability. However, we are always available to answer your questions. Just email us at [email protected].
Please visit our Facebook page and this site to view photos and learn more about Clare County's history.
If you have any questions or can't find information you need, please contact Marty at 734-755-2638 or send an email to [email protected]. You can also contact us via our Facebook page.
Upcoming Events:
Old Fashion Day on Sept. 24.